ในวันพฤหัสบดี ที่ 8 มิถุนายน พ.ศ. 2566 ระหว่างเวลา 08.00-15.30 น.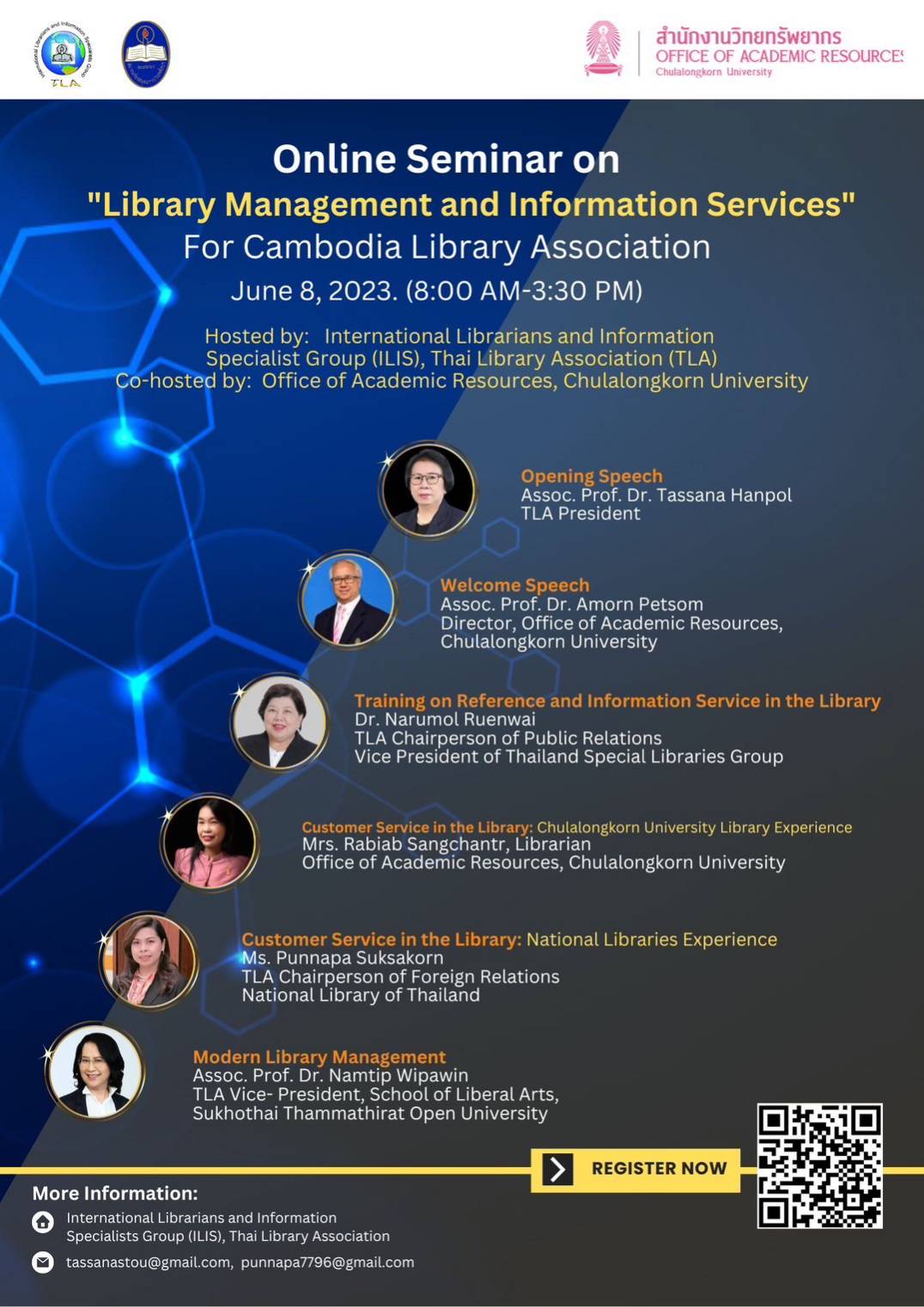 -การบรรยายโดยภาษาอังกฤษ
-การลงทะเบียนไม่มีค่าใช้จ่ายและท่านที่สนใจ สามารถลงทะเบียนได้ตามลิงค์ด้านล่างค่ะ
You're invited to join 2023 Online Seminar on "Library Management and Library Information Services"

Date: 8 June 2023
Time: 8.00am-3.30 pm.
Location via: Online (Zoom)

Hosted by: International Librarians and Information Specialists group (ILIS), Thai Library Association (TLA)
Co-hosted by: Office of Academic Resources, Chulalongkorn University
Please find the agenda: https://tinyurl.com/526erwc5

Admission: Free
Register via: https://rb.gy/fs3kp
Deadline Registration: May 05, 2023.

Noted*:
1. The training and materials will be in English.
2. Link to join the training will be provided via your registered email. Make sure your email is reachable.